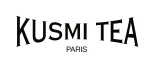 KUSMI TEA
Open today
From 11:00 AM to 7:00 PM

01 42 36 62 92
Founded in 1867, Kusmi Tea is a tea house that cultivates both modernity and tradition with its unrivalled wellness classics and legendary recipes which have now become iconic. At the crossroads of flavours, cultures and colours, Kusmi Tea has always embodied the beauty of blends.
To give everyone a unique sensorial experience, the Kusmi Tea staff offers you a warm and personalized welcome.
Find out more about the world of Kusmi Tea and its products at Le Carrousel du Louvre store.
For further information, visit our website at: www.kusmitea.com
Opening Hours
Monday

Closed

Tuesday

Closed

Wednesday

· From 11:00 AM to 7:00 PM


Thursday

· From 11:00 AM to 7:00 PM


Friday

· From 11:00 AM to 7:00 PM


Saturday

· From 11:00 AM to 7:00 PM


Sunday

Closed