ON VOUS DIT TOUT
Retrouvez toutes les informations sur vos boutiques ouvertes en Click & Collect pour récupérer vos commandes.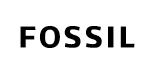 FOSSIL
Open today
From 11:00 AM to 1:00 PM
From 2:00 PM to 6:00 PM

01 55 35 33 60
FOSSIL presents a range of 'modern vintage' products
The FOSSIL brand was founded in 1984 and is now a leading designer of men's and women's watches and fashion accessories. The brand specialises in combining vintage and contemporary design to create unique products. Fossil-designed products, in leather, steel, and ceramic, in colours or mixed and matched are highly desirable. The FOSSIL store at Carrousel du Louvre also stocks other licensed products.
FOSSIL – Carrousel du Louvre: for a wide selection of watches and accessories
If you're looking for a gift, or maybe just a new watch, drop into the FOSSILstore at Carrousel du Louvre. Our staff are on hand and will be happy to help you with your purchases or if you would like some advice or to try an item on. Treat yourself to one of our watches or maybe one of our bags, shopping bags, wallets or other small leather goods.

For further information, visit our website at: www.fossil.fr
Opening Hours
Monday

Closed

Tuesday

· From 11:00 AM to 1:00 PM
· From 2:00 PM to 6:00 PM


Wednesday

· From 11:00 AM to 1:00 PM
· From 2:00 PM to 6:00 PM


Thursday

· From 11:00 AM to 1:00 PM
· From 2:00 PM to 6:00 PM


Friday

· From 11:00 AM to 1:00 PM
· From 2:00 PM to 6:00 PM


Saturday

· From 11:00 AM to 1:00 PM
· From 2:00 PM to 6:00 PM


Sunday

Closed
Categories :